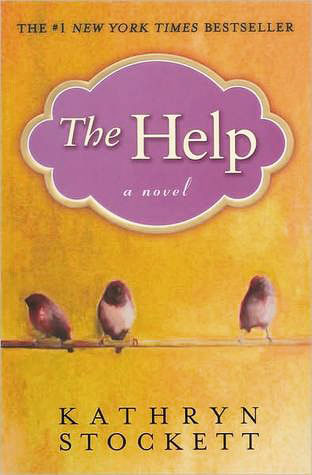 Twenty-two-year-old Skeeter has just returned home after graduating from Ole Miss. She may have a degree, but it is 1962, Mississippi, and her mother will not be happy till Skeeter has a ring on her finger. Skeeter would normally find solace with her beloved maid Constantine, the woman who raised her, but Constantine has disappeared and no one will tell Skeeter where she has gone.
Aibileen is a black maid, a wise, regal woman raising her seventeenth white child. Something has shifted inside her after the loss of her own son, who died while his bosses looked the other way. She is devoted to the little girl she looks after, though she knows both their hearts may be broken.
Minny, Aibileen's best friend, is short, fat, and perhaps the sassiest woman in Mississippi. She can cook like nobody's business, but she can't mind her tongue, so she's lost yet another job. Minny finally finds a position working for someone too new to town to know her reputation. But her new boss has secrets of her own.
Seemingly as different from one another as can be, these women will nonetheless come together for a clandestine project that will put them all at risk. And why? Because they are suffocating within the lines that define their town and their times. And sometimes lines are made to be crossed.
In pitch-perfect voices, Kathryn Stockett creates three extraordinary women whose determination to start a movement of their own forever changes a town, and the way women--mothers, daughters, caregivers, friends--view one another. A deeply moving novel filled with poignancy, humor, and hope,
The Help
is a timeless and universal story about the lines we abide by, and the ones we don't.
My review:
A brilliant book. I ll wait for the dust to settle down inside me to write a good review which the Help deserves.
..................
Ohh! Yesss! Now it is the time :)
A great example of American literature, a total masterpiece, and a must read historical fiction. It basically presents the potential to give readers a similar taste of reading Harper Lee's To Kill a Mockingbird. It magnificently shows the daily reflections of a huge social problem (race and related civil rights) in Alabama, USA, in a fictional novel but it helps readers figure out the realities of the time in the States thanks to the amazing insights from everyday lives of people during 1960s.
It could be considered as an excellent choice for summer read since the story catches you from the second page very easily and goes on. So it is incredibly gripping. It grips you from the first moment and makes it very hard to put down.
The interesting side of the Help is that it has three main characters, namely Aibileen, Minny and Skeeter and the writer, Kathryn Stockett, presents an extraordinary effort to blend the stories of those women in such a way that readers are not bothered with transitions among the characters. It is extremely vital not to have artificial transitions or unnatural links between the stories. I remember that when I was reading A Thousand Splendid Suns which has also two main characters, I needed stronger causes, details, stories to find connections between the women in more natural ways. Okay, it is not an easy task but from this point of view, the Help goes well beyond my expectations. The characters are very well drawn and very detailed. Yet, the details are provided as the story goes on; therefore, the writer does not bother readers succeeding pages of boring descriptions or depictions.
Kathryn Stockett and her family had their own colored help in real life and this provided a tremendous input for her to write the book. I guess that she feels like Skeeter, the writer in the book.
Anyway, GO and READ this book ASAP. It is upsetting that some people have the tendency to pass the Help in favor of newer books. I consider that expectations of the new generations from books are more excitements, thrilling stories or extraordinary plots. Of course it is a matter of taste of reading but it is somehow relates to the popular culture and tendency to produce, consume and get bored very fast. For that reason, if you did not like To Kill a Mockingbird or A Three Grows in Brooklyn, I recommend you to stay away from the help.